Meet The Masters of Wine: Joseph Phillips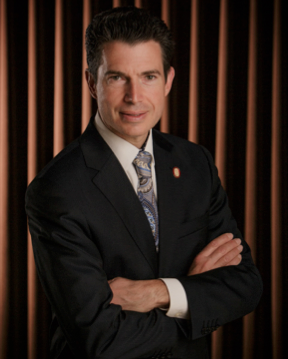 Master Sommelier Joe Phillips traces his love of wine back to two distinct individuals: a college professor who not only introduced him to wine but also to Irish stout and Chinatown, and a restaurant manager who was fixated on the thought of devoting an entire refrigerator to storing wine (before proliferation of portable "wine fridges"). These outside influences lured Joe out of his sheltered, East Coast upbringing and tapped into his sense of adventure. Once he caught the wine-and-food bug, there was no turning back. Before he realized what was happening, he was stalking used book stores, scouring the racks for any texts that were related to wine.
Joe, who was part of the opening team for the Bellagio, became a master sommelier during his tenure there (under the mentorship of Jay James and Rob Bigelow). He is active examiner and educator for Court of Master Sommeliers and a Certified Sake Professional. He previously managed award-winning wine programs for Aqua, Sensi, and Michael Mina. While working at Michael Mina Bellagio, he created and implemented a wine training program for Mina Group's Las Vegas restaurants. Before signing on as the Director of Wine Education for Southern Wine and Spirits of Nevada, Joe was the Director of Wine for MGM Grand Resort and Casino.
Voted Best Sommelier of Las Vegas in 2012 by Las Vegas Weekly